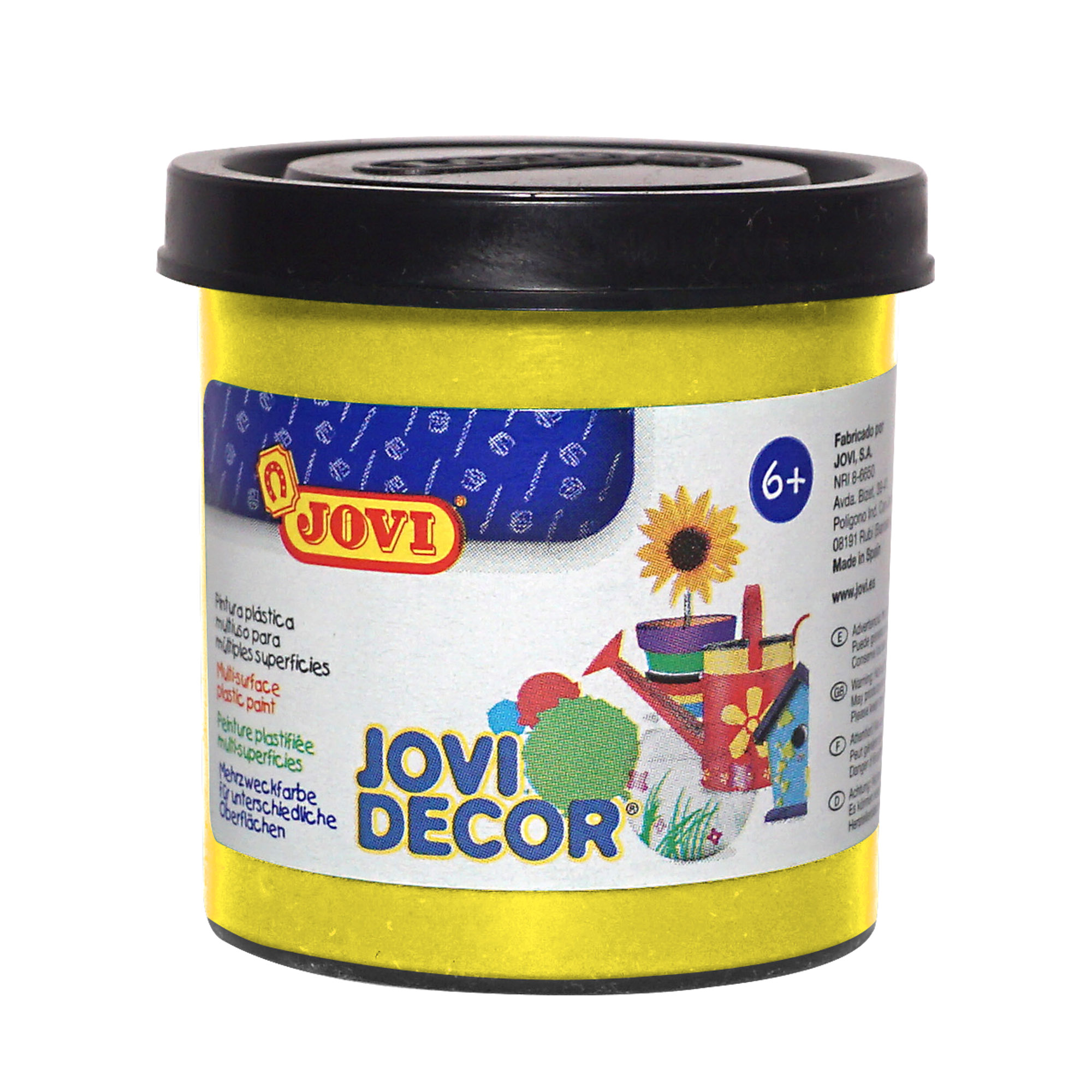 Jovi
Jovi Decor Paint 55ml Yellow
6 pcs/box
Washable (before it dries).
Can be used on any type of surface.
Water-resistant once dry.
Covers really well.
Dries evenly.
Can be varnished to obtain a shinier finish and protect the painted object.
Ideal for painting our modelling clays.
Easily mixed with other colours.
Water based paint.